2016雅思part2范文
资料整理:武汉朗阁培训中心发布时间:2017-09-06已帮助:人
2016年1、5、9月为雅思换题月。每一次更换的题目大概是淘汰30%到40%的旧题,并且补充相应数量的新题,那你知道2016雅思part2范文有哪些吗?下面是小编收集整理的一些2016雅思part2范文,大家一起来看看吧!

2016雅思part2范文篇一:近水之地

Topic:Describe a place near water (such as a river, a lake or the ocean) that you enjoyed visiting.
You should say:
Where this place was
What you did at this place
Who you went there with
And explain why you liked this place
参考范文:
I immensely enjoyed my journey at Miami beach (or say the name of any beach in your country) last summer and I stayed there almost a week. This was a great experience and really refreshing vacation for me. I stayed at a hotel very near to the beach and enjoyed the life and nature of this place. The water, people from different states, the sound of the sea, the tide gave a pleasure that I cherished. This is one of the most famous beaches of the world and the water is very clean. I had two friends (Mark & John) with me and we enjoyed the tide & ebb, sunrise, sun shines, roaring of the sea and the natural beauty surrounding the shore.
This is one of the most beautiful beaches of USA and a lot of people come here every day especially in summer. I swam in the sea, ran and played in the sand, made monuments with the sands, played beach volleyball with my friends, ate sea fishes and other delicious foods during my stay. The sound of the wind blow at night was something out of the world and hallucinating. I went along the beach at mid-night and that was an experience incomparable to anything else.
The beach is sandy and in the summer it glitters like the diamonds. The water was fresh and blue and we could see the sky reflecting on it. The nights at the seashore were mesmerizing and very much different than the day-life and crowd. The moon reflected in the sea water and the strong and seductive smell in the wind took me to a world unknown to me.
The journey was very much pleasant and refreshing for me. I enjoyed the picture like sea, beach life and tasty Miami foods. The people were nice and I talked to lot of people during my visit. The natural scenery of the sea and the sea-beach is really something worth visiting. This sea water and its deep blue color had a real attraction and illusion that took my heart away.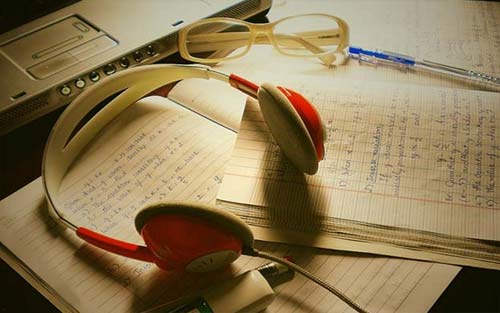 2016雅思part2范文篇二:经常去的地方

Topic:
Describe a place you often visit.
You should say:
Where this place is
when you like to visit this place
what you like to do
and explain why you often visit this place
参考范文:
The place I want to introduce is a seafood restaurant by the sea. The restaurant is in a large wood house near the beach where I usually jog around. The owner just named the restaurant "the best seafood grill' ,which did caught my attention.
I have been the place for over ten times already because the seafood there were really tasty and fresh. The restaurant has different daily or weekly menus depends on what the fishermen harvested on that day. I usually went there at night with my friends for dinner so we could sit outside of the restaurant, grab some beers ,enjoy the sea breeze and the fresh food.
I like the place is because the price for such tasty seafood is quite reasonable ,and the location there is perfect to stop by. Either the raw oysters or cheese grill oysters is my favorite dish in that restaurant. Other grilled or fried seafood is worth to try and the food there just won't disappoint you. The employees there were so good that they would let us know what kinds of seafood just arrived in the morning and some of dishes only for today that have not been written on the menu.

2016雅思part2范文篇三:运用想象力

Task:Describe a time you needed to use imagination.运用想象力
You should say:
What was the situation.
Why you needed to use imagination.
Explain how you felt when you were using imagination.
示范答案:
During my childhood, roleplaying games are the staple for us kids to kill dull time such as the long summer holiday afternoons. It is a game of fun and importantly of imagination.
We roared around on our horses (sticks) shooting each other with rifles and handguns (sticks) and dying in agony, only to get up again a few moments later to resume the fighting. Sometimes we would be horribly wounded and the game would morph into Nurses and Doctors with much bandaging and splinting (sticks), injections (sticks), thermometers under tongues (sticks) (... in retrospect I am delighted that we had no idea there was any other way to take temperatures!)
I have no idea if there was any plan or strategy to our games but they were always outdoors, often involved co-opting our willing pets as playmates (we lived in the country and didn't always have enough victims for our shoot-outs). The dogs, we found, quickly learned they were supposed to "die" when shot, the cats however, were hopeless for that. We had to send them off as "carrier pigeons" with notes attached for reinforcements.
We had court cases and put our cowardly teddy-bears on trial for desertion and hanged them, afterwards having lovely ceremonial funerals, complete with flowers and everyone (including the pets) dressed up in mourning clothes.
Oh it was all such fun. all the characters, the roles we saw on TV, in movies and in cartoons, all the heroes, the villains were impersonated by us. We were just normal kids but it was like we had relived so many and colourful magnificent lives
A century ago now, it seems. I can't wait for my second childhood to begin!

2016雅思part2范文篇四:参加的俱乐部

Topic:Describe a club that you attended.
You should say:
what it was
when you attended it
how you attended it
and explain why you attended it.
sample answer:
I'm going to talk about an online community I joined and helped set up to help me study for this exam. I've been studying for IELTS for quite some time now and it's a really big part of life because I'm trying to emigrate to Australia. I started out just studying by myself with some books and getting advice from sites on the internet. That was okay but it was rather lonely and I was beginning to lose motivation because I didn't have a study partner.
So about two months back I decided to look for people to work with online because I didn't know anyone in my personal life who was also studying for IELTS. That was a great decision. It's just so easy to connect with people on social networks nowadays – that's how modern relationships work I guess. I signed up to a number of different forums and eventually I found a site where I could find a speaking and study partner for the test.
I worked with a few different people and we formed our own little self-help group. There were around 12 of us and we came from all over the world We used to give ourselves speaking practice on Skype – which was useful for swapping ideas and language and that sort of thing – but the best bit about it really was just having someone to talk to. If I was getting a bit down I knew there was someone out there who would encourage me and just give me support – be a shoulder to cry on!
So that's the story of the group I set up. It was one of best decisions I ever made and I think I'm going to stay in contact with the people I met there well beyond the exam. We formed a really close bond.